With yesterdays announcement regarding closures of schools, colleges, daycare facilities due to the #coronavirus, some of you have found yourselves in a position of having to navigate the unknown territory of remote working, practicing social distancing, self isolation and talking responsible action, keeping travel and direct contact with people to the minimum during the outbreak of #Coronavirus.
So, I wanted to support you with some handy tools that will help keep you on track & keep you productive as you run your business remotely.
Read on and learn about some of my favourite digital tools!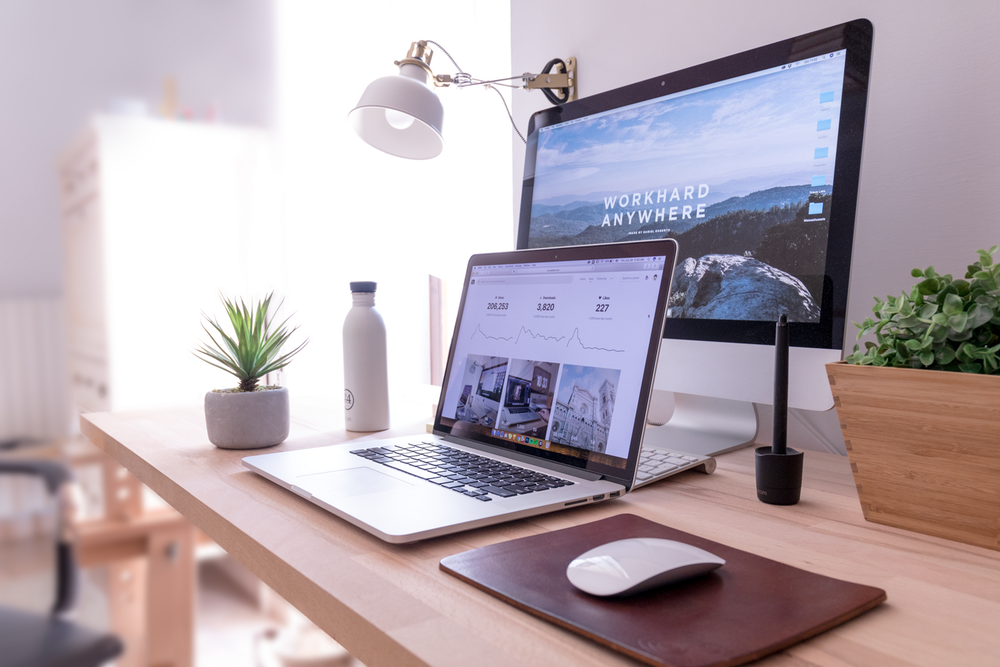 KEEP TALKING AND CONNECTING
We may be practicing social distancing + self isolation, but that doesn't mean we have to endure solitary consignment! Embracing the #digitalage and keep talking & communicating with co-workers and clients in a seamless way with some of the tools below…
Krisp.ai – if you running calls from home & you want to block out the background noise like kids screaming, then Krisp does this for you.
Grasshopper.com – is a great VOIP solution if you need to put a phone system in place quickly that allows you to take calls anywhere without hardware.
Slack.com – a message based free software which can be segmented into teams, projects.
Loom.com – if you want to create short video explanations.
Otter.ai to transcribe meetings in order to distribute minutes easily.

MANAGE PROJECTS & YOUR TEAM
Teamviewer.com – be able to see your teams screens & even take over their mouse to make changes.
Pukkateam.com – overcome the feeling of being isolated by being able to see when your team members are free to chat or are on lunch.
Clickup.com, Asana.com , Trello.com or Basecamp.com – manage your projects and tasks & share updates, allocate responsibility, create gant charts & remotely manage your team.
Acuityscheduling.com – book and manage appointments even virtual appointments…schedule callls.
DELIVER VIRTUALLY
Podcasts – connect to your audience through your podcast channel anchor.fm is really simple to set up & record & distribute all in one place & for free.
Video conferencing – at Megnificent Creative, we use zoom.us or whereby.com for video conferencing, webinars, screen sharing with clients & even break out rooms.
Create digital courses.  Thinkific.com allow you to host courses for free so this might be a good time to test out this style of delivery.
Livestream your events – obsproject.com allows you to stream across multiple platform all at once.
VPN – it's a good idea to use a VPN in order to keep your data safe and stay anonymous when working remotely.
The best thing we can all do is to not add to or buy into the fear around the Coronavirus…don't stockpile, nobody needs 144 toilet rolls for two weeks or 15 bags of pasta!
BE SENSIBLE!
Look after yourselves, keep your vitamin C levels high, ensure high standards of personal hygiene, don't hug people 😭😭 (which personally I'm finding SUPER challenging, but I understand is a very necessary measure! )
In every crisis there is growth & opportunity, so shift your focus to what is possible with this situation, how can you serve & adapt? And if you need to pivot, now is the time to consider, plan and grow.
Have you got some other go to tools you use?
I'd love to hear about them…let me know below in the comments 👇👇👇
Want to use this time to focus on your business goals?
Overhaul your website…update your branding or create new and engaging visuals that capture your dream clients attention and convert to increased revenue for you?
Let's talk!
BONUS TOOL: 
Milanote is a tool for organizing creative projects into beautiful visual boards.
By design, it feels a lot like working on the wall in a creative studio – visual, tactile and sometimes a bit messy – Milanote is a great fit for designers who work in teams remotely.